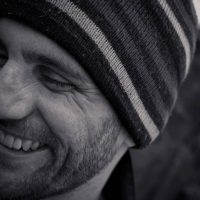 I hate writing about pages, well, I hate writing about myself. This blog is really just for my own sake, I'm not really expecting too many people to read it. Hopefully if some friends are interested they'll keep an eye on it or add it to their RSS feed reader (I'm still trying to convince a lot of people about the usefulness of RSS feeds).
Who knows, some people might even leave a comment or two to say hello. There now follows some arbitrary links to other places I'm to be found at on the web.
Other things
I'm involved in a few other things, namely web design and music.
Web design is my day job as such (though the hours often extend into the wee ones, early in the morning etc.). Music is something I do when I have the time and involves me occasionally working on my own stuff, and more frequently, these days, working on other people's music or films. I'm hoping to rectify this and get a new release out early in mid 2010, as it's been far too long since the last one. Whilst I did release an Alphabet Set Net EP last year, I still feel the need to get something a little more polished out soon.
Some Links