Hey all,
I've got 5 Joost invites available for those who are interested. The content is a little lacking at the moment, but I am seriously impressed by the full screen quality of the shows that are up there. Worth checking out (and that content issue will get sorted very soon I would imagine).
Drop a comment on this post with your email address and I'll send an invite.
If you don't know what Joost is, here's a quick spiel from their site:
Joost is a new way of watching TV on the internet. With Joost, you get all the things you love about TV, including a high-quality full-screen picture, hundreds of full-length shows and easy channel-flipping.
Here's a random screen shot.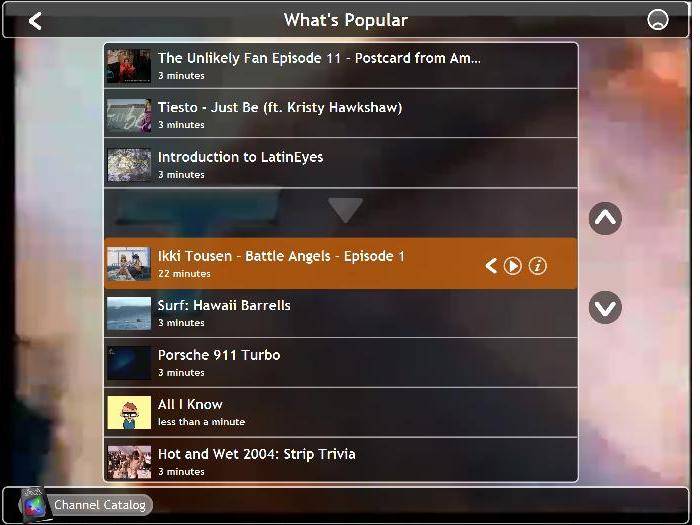 Update: I've restricted comments on this post now as I have no more invites! If I get more I'll do another divvy up.
Other Spectacular Shows!