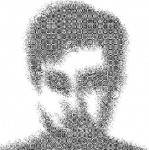 Invisible Agent, Irish electro, techno and all-sorts record label, have just pushed out another of their patented "Agent Casts" (a pod-cast with more "invisible").
Check it out over here: John Dalton playing a blend of straight up Techno – download it for free.
Tracklisting

Gerald Mitchell – Out the Boat
Gaetano Parisio & Danilo Vigorito – Logica EP C1
Alba Patera – Cag
Jeff Mills – La Force
Gary Martin – Puna Kauai
Leni Faki – Lusaka Pt.2
Mark Williams – Love Club Pt.2
Bryan Zentz – D-Clash
Leandro Gamez – You are Poison
The Deacon – Multi-Dimensional Drama
John Dalton – After
Gayle San – Get Serious
Ben Sims Vs Mark Broom – City Life
Rino Cerrone – Total Off
John Dalton – Trial4
Diego – Mind Detergent (Robert Hood Mix 2)
Deetron – Don't You Know Why?
Gerald Mitchell – Freedom Dancer
John Dalton – Tint
Bandulu – Deadly Ride
via New Agent Cast (DJ Mix) from John Dalton (August 2009) – Invisible Agent.
Other Spectacular Shows!