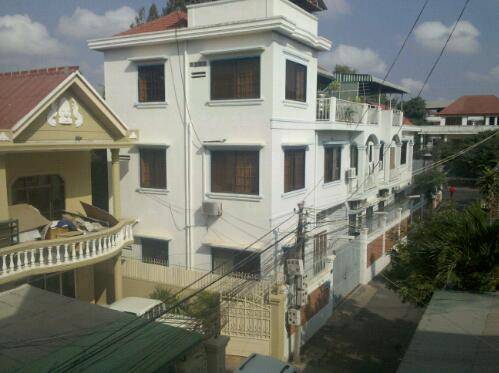 Yesterday I decided to treat myself (given my recent sale of a soundcard on Ebay) to the Motorola Milestone, a recently launched phone running Google's Android OS.
I'm posting this using the even more recently launched WordPress app for Android, which appears to be a highly polished app for managing multiple WordPress blogs. Nice work Automattic!
The Milestone feels good. Beautiful screen, responsive, easy shifting from one app to another. I just read my feeds over breakfast and it was definitely a pleasant change from the small screen on the E71. It's one of the reasons I decided to get this phone – my move to Cambodia has resulted in me having a lot more time away from a laptop/desktop and I've been using my mobile for a lot more web browsing, communication and social interaction. Having a phone with a nice big screen might save me from going blind.
I had been tempted by the Nexus One, but the high price over here, coupled with the lack of a physical keyboard pushed me towards the Milestone.
So here I am, sitting on my balcony in my new flat, sipping coffee and posting to my blog. Nice. The photo at the top is the view from my balcony and taken with the 5mp camera on the milestone.
Other Spectacular Shows!