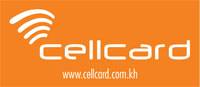 It's a score-line I wasn't really expecting, but it's one that completely delights me.
When I arrived in Cambodia I picked up two SIM cards, one from Mobitel (Cellcard), and one by Smart. Smart was a slightly newer player in town apparently, and whilst their coverage was less extensive (though generally alright in Phnom Penh), it offered much cheaper mobile internet access (though only GPRS). The Mobitel SIM card got thrown by the wayside, only coming out when visitors needed a local SIM.
Recently a friend here told me that Mobitel had announced a new monthly data package which was 'unlimited' for $5 a month. Of course, as with all truth-bending telcos, "unlimited" actually means really quite limited (I think it's 1Gb a month), but somehow they get away with it. I don't think there's anyone you could even attempt to complain to here in Cambodia. Anyway, as a result of constantly having to dial a number three times before connecting, text messages not being delivered, and people finding it hard to contact me, I decided to switch over when my Smart credit ran out.
Today I finished my credit with Smart and switched over to Mobitel.
The first thing I did after getting it all setup was to run SpeedTest on my Android device. In relative terms… holy moly, this network is fast. I got just shy of 5Mb down, and about 780Kbps up. $5 a month. That's better than Ireland. What?
Such speeds completely dwarf my office or home WiMax connections with Ezecom (tops out around 1Mbps down/up at the best of times), and completely leaves Smart in the dust (which was painfully slow). It's now actually faster for me to watch YouTube on my phone than it is on my computer. That doesn't really make sense to me.
I must now be very careful about my data usage, as with speeds like this I could easily break the 1Gb 'fair usage' limit on my 'unlimited' plan.
It's almost making me consider switching my home network provider. It's $50 a month for the dongle plan, and a wifi router for that is charged at $100 – 'unlimited' in this case means 20Gb. I'm currently paying $54 a month (plus vat plus antenna rental) for 512Kbps connection which is slower during the day. Granted I'd have some new setup costs, but it could be totally worth it.
Other Spectacular Shows!