Over the last few months I've been thoroughly enjoying practising with a new band in Phnom Penh. We're called "The Grass Snake Union Band" and we play a collection of bluegrass, lo-fi, americana, and unusual covers in that sort of style.
We've just launched a website for the band, and there's a Facebook page which we'd be very happy if you 'like' it.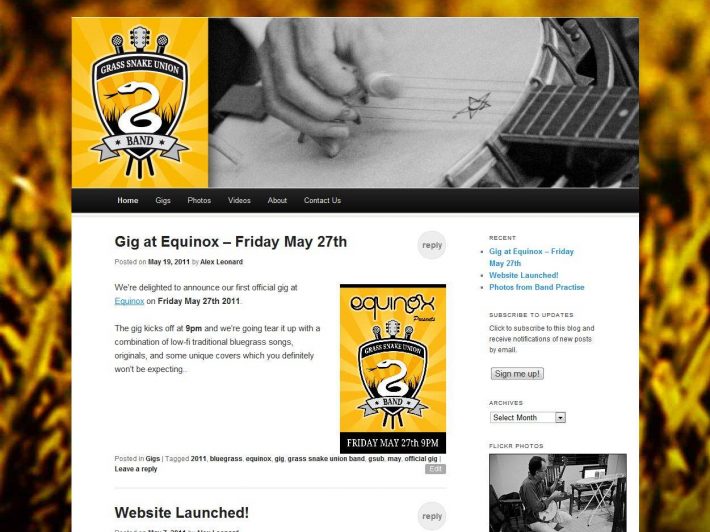 Importantly, we've also just announced our first official gig, which will be at Equinox Bar on Street 278, on Friday May 27th 2011! Gig starts at 9pm and we hope you can make it – it's going to be a lot of fun 🙂
Other Spectacular Shows!