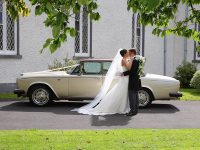 Last year we relaunched my older brother's photography studio website and it's been getting great feedback. It offers a fantastic showcase of his photography capabilities in all of his speciality areas:
Whilst I'm naturally biased, I do dabble in photography myself and I have always been incredibly impressed by Philip's work. He's great with people and has a really good working relationship with his clients. I got to see it first-hand when I helped him out at a golf classic where he needed a second pair of hands to handle printing whilst he was taking the photos. He gets a very relaxed look to his photos – something especially noticeable in his wedding and portrait sessions.
Anyway, I just felt like spreading the word a bit! If you're looking for a great photographer in Dublin or anywhere in Ireland, check out Leonard Photo.
You can also find him on Facebook where he often gives out special discount offers on the gift vouchers available on his site.
Other Spectacular Shows!