Now that I'm back on the island of Ireland, I have to get a few things sorted out. Being that I'm living in the UK (Ballycastle, Northern Ireland), I need to see about getting a UK drivers license on the back of my Irish drivers license.
To do this I need to drop into the DVLA office, the nearest of which is in Coleraine. So I went searching for the following address on Google Maps:
County Hall
Castlerock Road
Coleraine
BT51 3TA
Check what I found: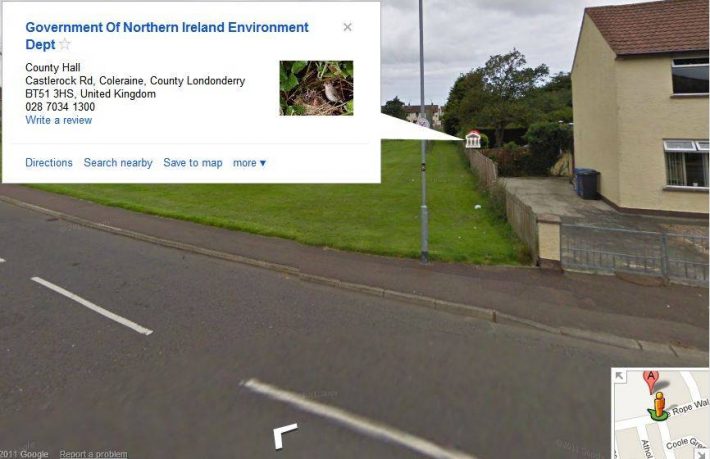 See it with your own eyes here: http://g.co/maps/qvcdg
Other Spectacular Shows!