At the very start of this year I took the unusual step of publicly announcing some general intentions for this year. Obviously it's early days yet but I figured as the end of the first month is approaching I'd give myself a wee pat on the back.
Blog updates
So far I've written 19 blog posts. This number is possibly slightly artificially high due to the posting of multiple photos in the new photoblog section of the website. However, I'm still feeling quite good about it, considering I only wrote 53 blog posts for the entire of last year.
Photography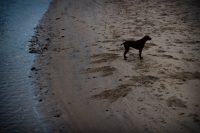 On this little resolution I've really surprised myself. I've managed to get out for my 2k photo walk every single day of the year, barring two occasions. One of the two missed occasions I had a late night wander round my house taking photos of random things.
I've even gotten out in the dark, when it's raining. So I'm feeling good about that – and more importantly, I'm enjoying it an awful lot.
The best photos are available in the Photoblog section, and you can see other shots from each day in my January album on Google Plus.
Other Stuff
How about the other points raised in my general resolution? Some things not too bad, others nothing has really happened – such as music, but I haven't sorted out my studio yet and am just waiting for my new (second-hand) car to be ready before I can collect my studio equipment from my parents' house.
Other Spectacular Shows!