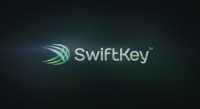 A new version of Swift Key, the excellent Android keyboard, is upcoming and it looks like it should offer some general improvements. I've been pretty happy with Swift Key for quite a long time now and hope the new version keeps on giving me the good performance I've come to expect from it.
There's a video they recorded comparing the stock keyboard with Swift Key and whilst it's a little cheesy it does give you an idea how useful it is in speeding up your touch screen typing.
I've just downloaded the beta so will be testing it out over the next few days.
What's your preferred Android keyboard?
Links
Other Spectacular Shows!