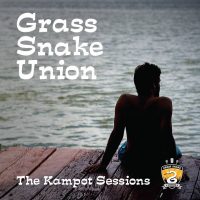 I'm delighted to announce that Grass Snake Union have brought out their first ever single – The Kampot Sessions.
Back in 2011 we recorded these tracks over two days in Bodhi Villa Studios in Kampot with the awesome help of Hugh. After that it took me basically a year to mix the tracks down and master them (I know, lame, but it's here now!).
You can download it for free or if you'd like you can make a donation which goes to Empowering Youth Cambodia (EYC). EYC is a great organization that fosters the growth and development of the next generation of leaders in Cambodia. Learn more at www.eycambodia.org
Other Spectacular Shows!