Following on from another up and coming disrupting web startup being sucked up into the belly of a floundering and ageing web titan 1, I would just like to say this:
Long live an independant Automattic/WordPress
Obviously as WordPress.org is open source then it's pretty safe, but I still wouldn't even like to see Automattic (they who run WordPress.com, Akismet et al) get absorbed into another company.
I like them how they are.
And check it out – WordPress currently powers 66% of the top million websites on the web. I think it's estimated as powering about 10% of all websites on the web. Nice.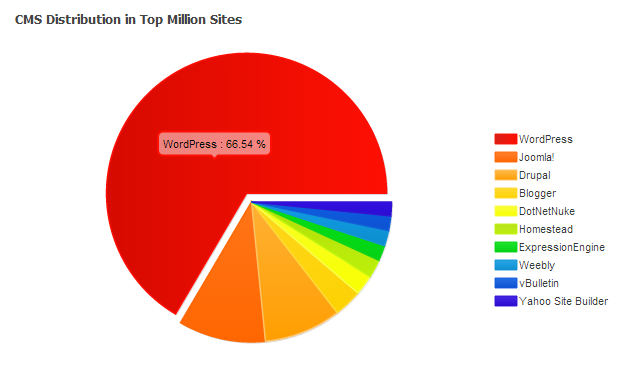 I don't think there's any danger of that independence being lost, but no harm in saying "stick by your guns, Matt"!
the involved parties were Tumblr and Yahoo! I'll let you work out which party fits which description ↩
Other Spectacular Shows!