I was forced to implement a total reinstall of Windows 8 last week. Microsoft Update told me I had to restart, I restarted and no longer could I login. My only potential reasons were a graphics issue, a uxtheme.dll issue or something completely random. Great work Microsoft.
Anyway, I took a few days to completely reinstall and everything is working again.
Today I decided to check my 'reliability history' over the past week. It's a thing of beauty.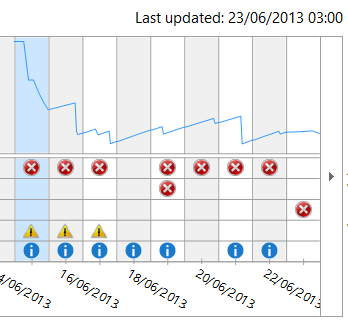 Other Spectacular Shows!