After moving into our new apartment in the Boeung Trabek area about two weeks ago, yesterday we finally had some time spare to go out for a little walk around our neighbourhood.
It seemed particularly apt as yesterday was World Wide Photowalk day, so even though there was no official Phnom Penh photowalk, I thought it would be good to get out regardless. So I brought my new NEX-6 along and took some shots.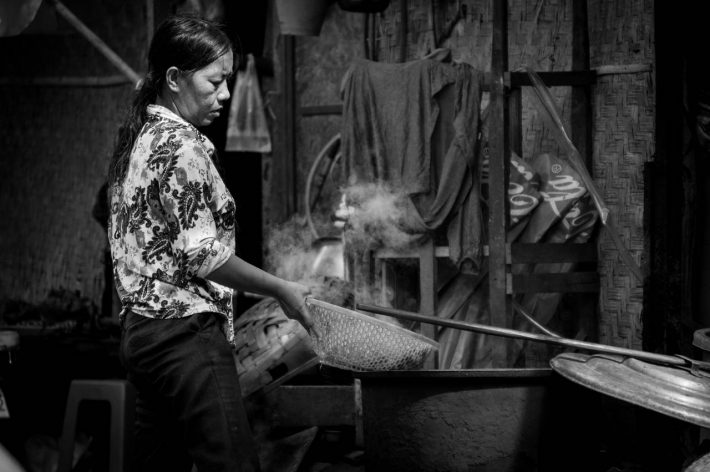 A woman cooking in a small alleyway just off our street. This was my first 'street' shot taken with my new Sony 55-210mm lens – which I traded my old Galaxy S2 for a couple of weeks ago (bargain!).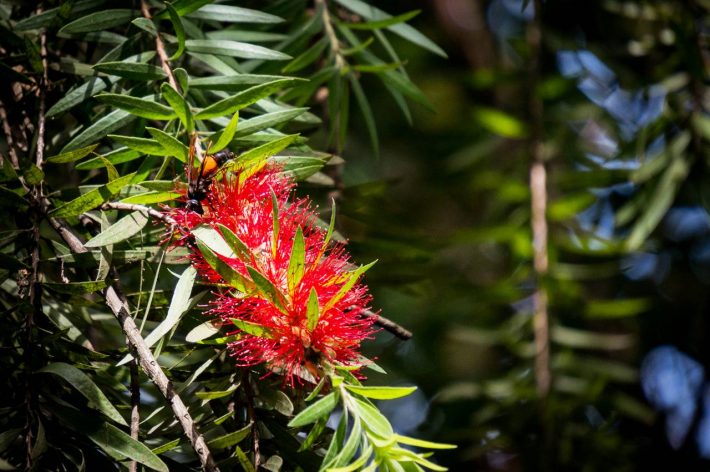 Another shot with the new telephoto lens – this one of a flower and bee (?) in the Lyla Sports and Family Recreation Centre.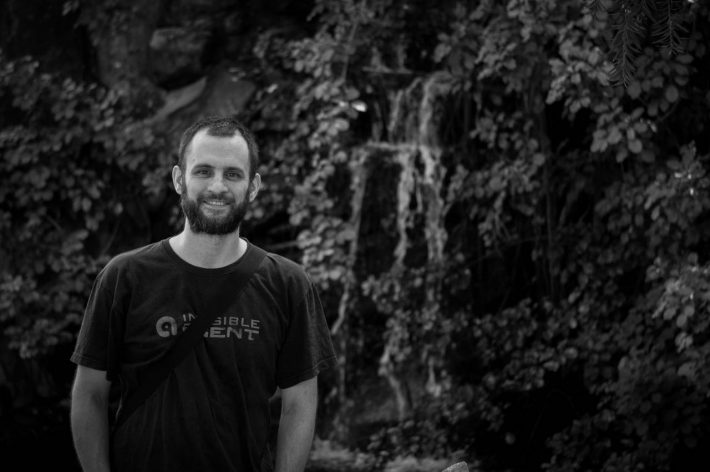 Much to my discouragement Ada likes to wrangle my camera away to turn it on me every once in a while.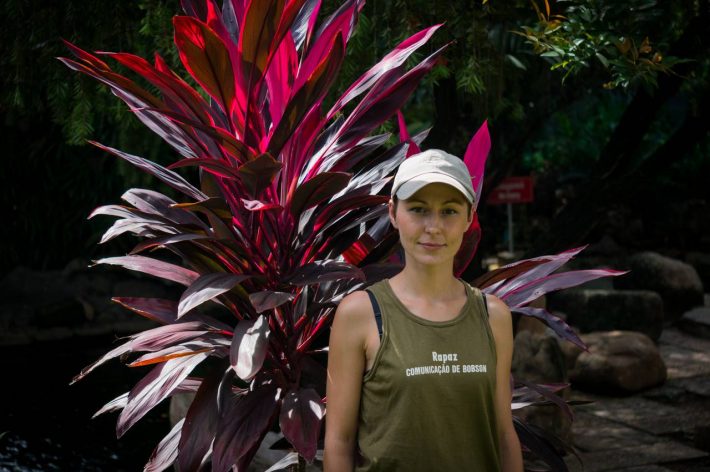 It wasn't long before I got the camera back and Ada posed for a shot by a plant she liked.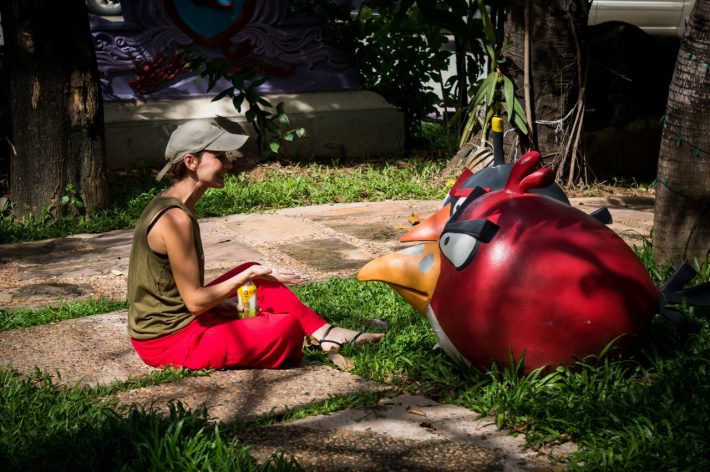 Still in the grounds of the recreation centre, Ada stopped for a quick chat with some Angry Birds.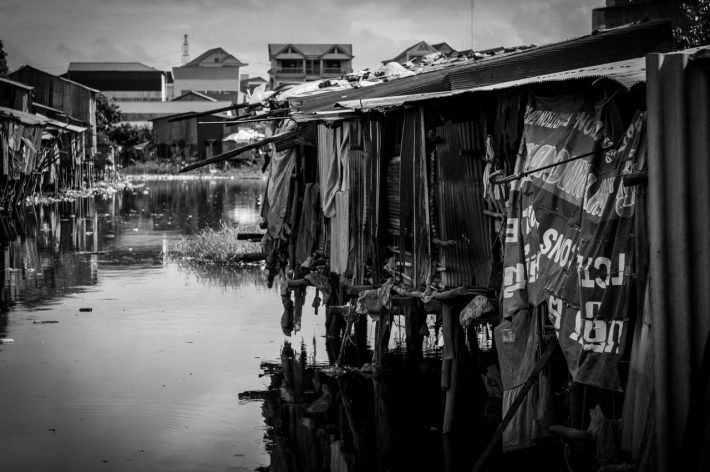 Around Boeung Trabek Lake, and well most of Phnom Penh, there are stark contrasts in living conditions. The majority of people live in very poor circumstances – as demonstrated by these shacks.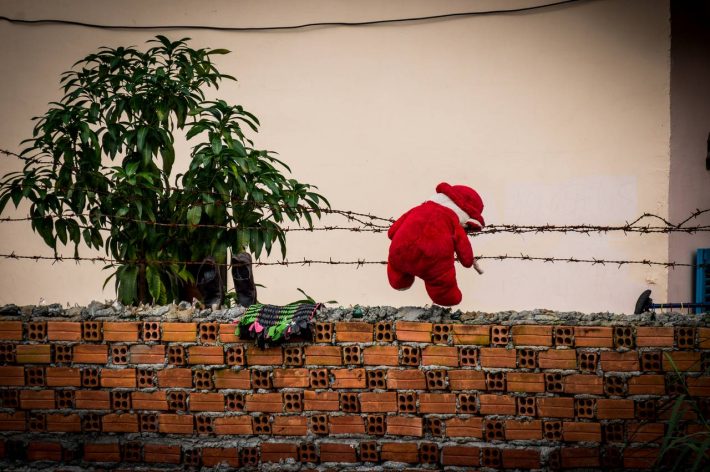 A teddy bear's desperate attempt to escape appears to have failed. A lonely pair of shoes joins our bear hanging from the barbed wire.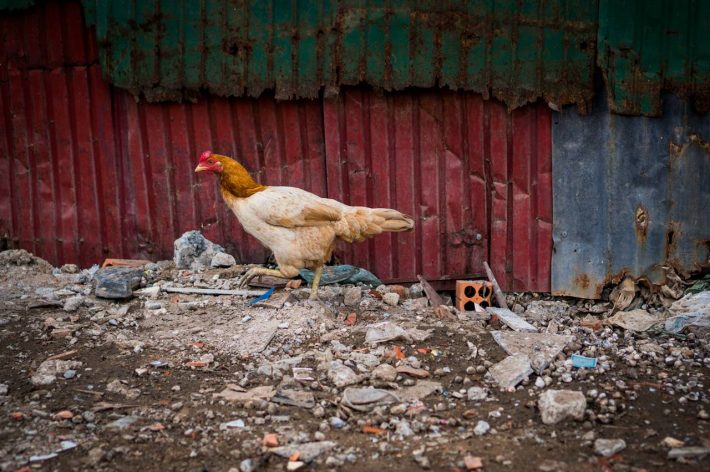 Chickens are a common sight all around Phnom Penh, with many households having them pecking in the dust in and around the house. Some houses, like one across our street, have turkeys!

Adrianna comforts a little kitten that was mewling as we walked past. He seemed very happy to have some attention.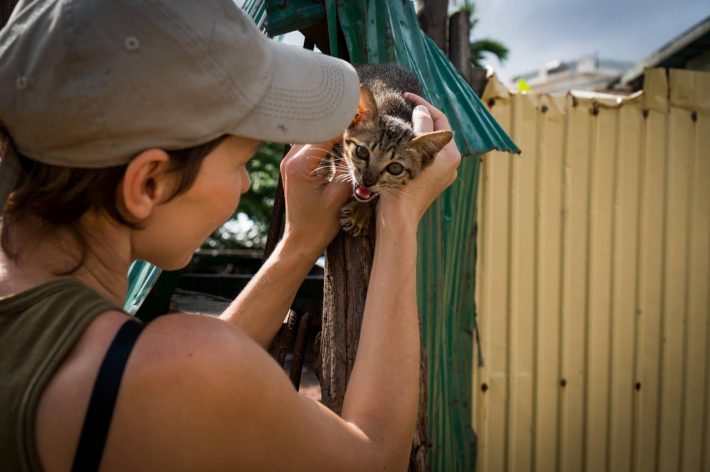 When it was time for the kitten to go back where we found him, he wasn't particularly happy about it. We ended up giving it to the owners who came out of the house for a short chat.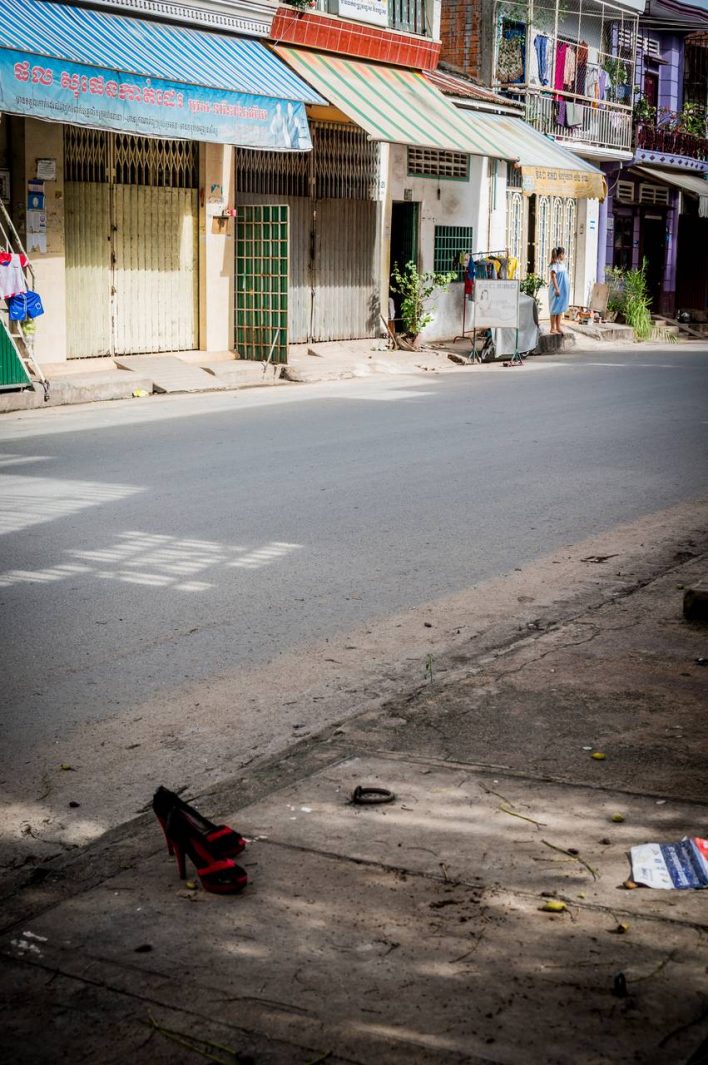 A pair of discarded shoes on a street corner caught my eye. I liked the background scene with a pregnant woman looking off the frame.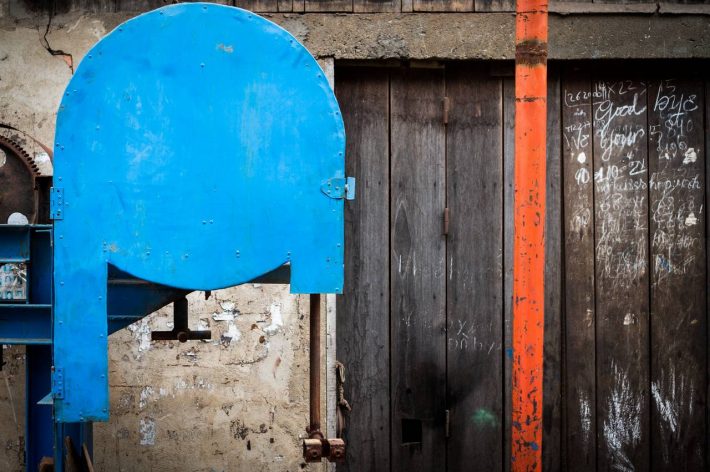 Some miscellaneous machinery on a street corner in Phnom Penh. I'm not entirely sure what the machine's purpose was, but the graffiti'd doorway and shapes and colours of the mechanical objects drew my eye.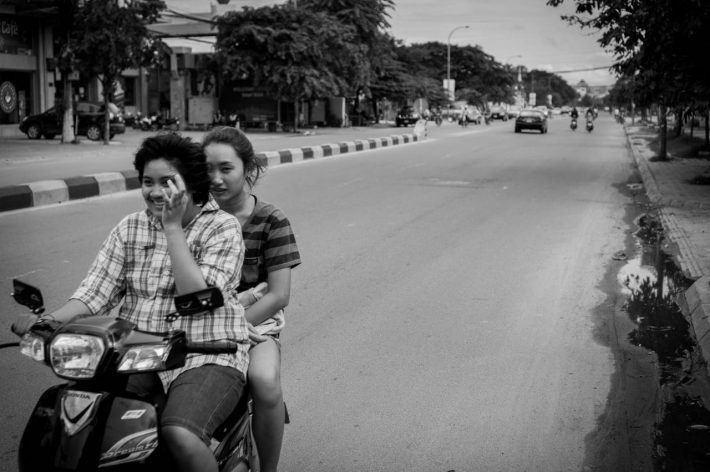 These two women were driving up Monivong on the wrong side of the street. An extremely commonplace occurrence in Phnom Penh (one to which I am no stranger).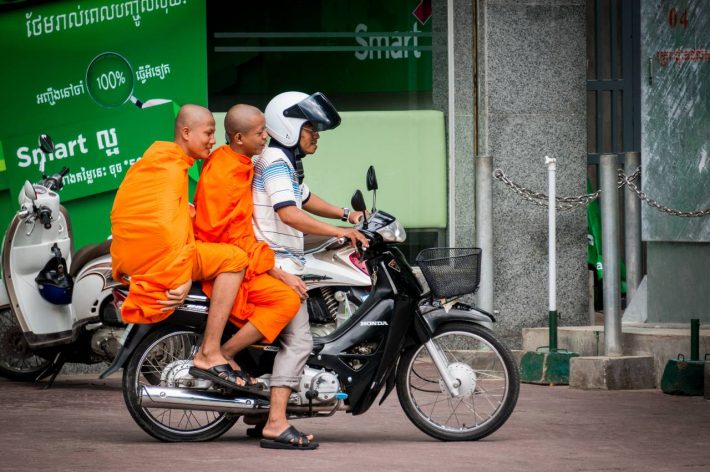 Another pretty common site in Cambodia – monks on mopeds! Their orange robes always jump out from their surroundings.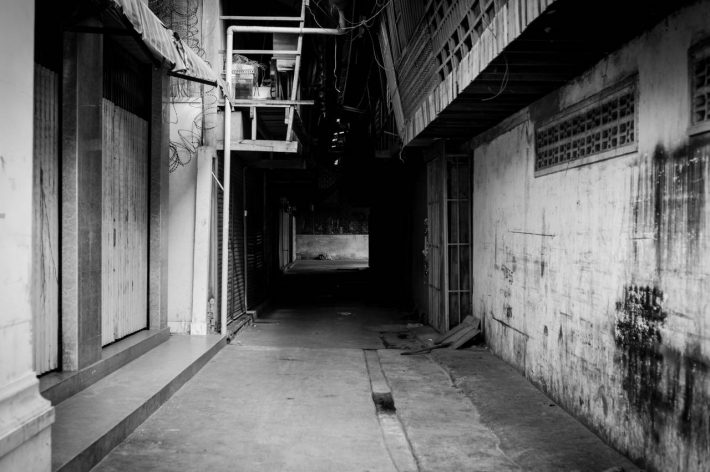 An unusually quiet alleyway in Boeung Trabek. It is the Pchum Benh Festival, a national holiday, this weekend and much of Phnom Penh's populace leaves to visit relatives in the provinces. As a result many of the small shops that would usually leave these alleyways bustling, are completely quiet.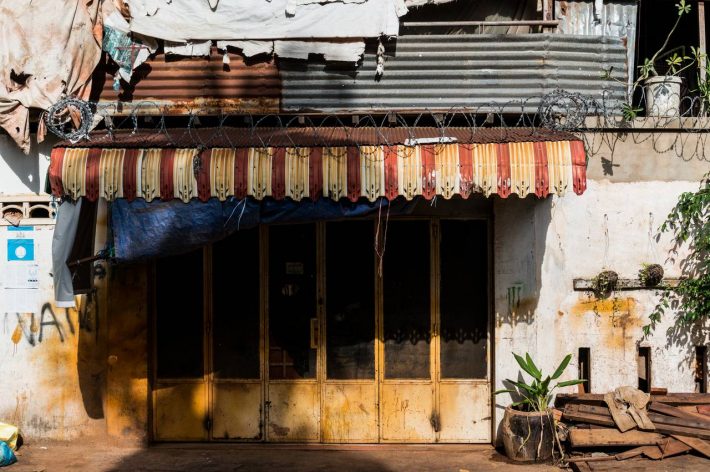 Nice shadows and pattern on this, likely a shop-front, closed up for Pchum Benh.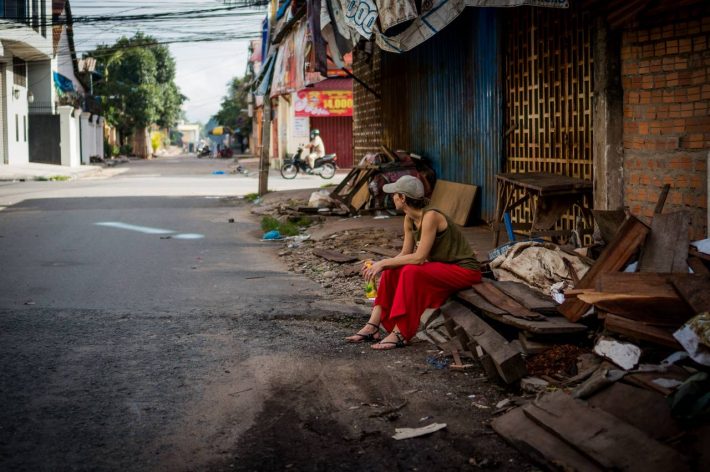 Adrianna takes a little break in the shadows whilst waiting for me to finish taking the previous photo.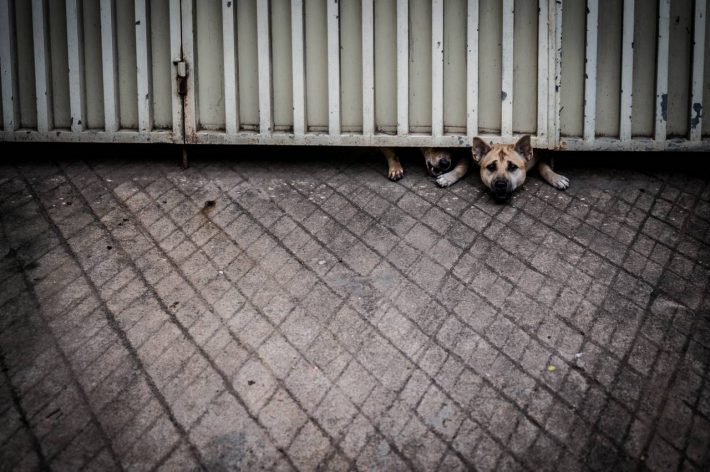 These two dogs desperately wanted out to create a mayhem of barking as we walked past. I was quite happy to see that they were unable to squeeze through the gap at the bottom of the gate.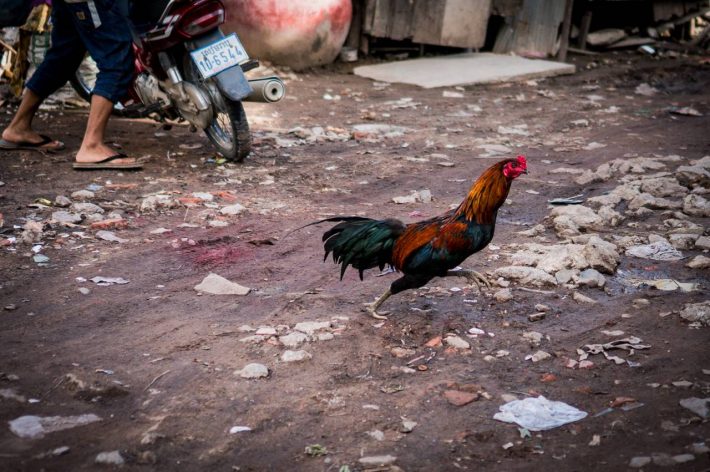 A cockerel running past us as we approached home. I didn't really have time to properly frame this moment, so needed to crop the photo substantially in post.
I hope you enjoyed this little glimpse into our new neighbourhood in Boeung Trabek, Phnom Penh. Any comments, feedback or constructive criticism, I'd be delighted to hear in the comments below.
Other Spectacular Shows!