Due to the Pchum Benh festival we had to delay our October photo walk from the first to the second weekend of the month.
This time we re-visited Olympic Stadium, where we had staged a photo walk back in June 2011. This time however there was about four or five times the number of people! It was a lovely afternoon, and whilst we lost a few people as we meandered about we ended up meeting most people at the top of the stadium watching the aerobics that take place every evening as the sun sets.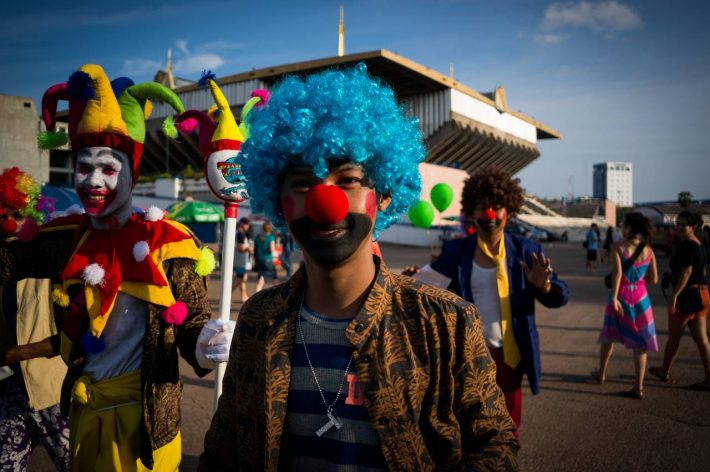 Just as we walked into Olympic Stadium we were lucky enough to encounter these brightly coloured clowns!

Part of Olympic Stadium which carries the instantly recognisable style of Vann Molyvann, the most well-known Cambodian architect.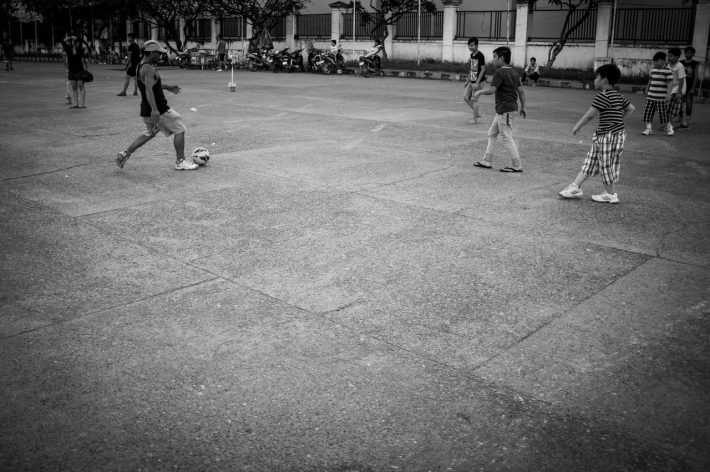 All around Olympic Stadium people are playing various sports. These concrete areas serve as impromptu soccer pitches for anyone that wants to play.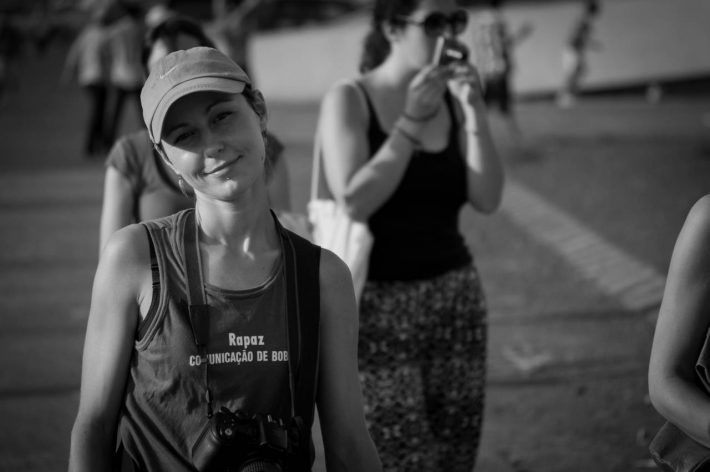 A photo of Adrianna walking a little behind me during the photowalk.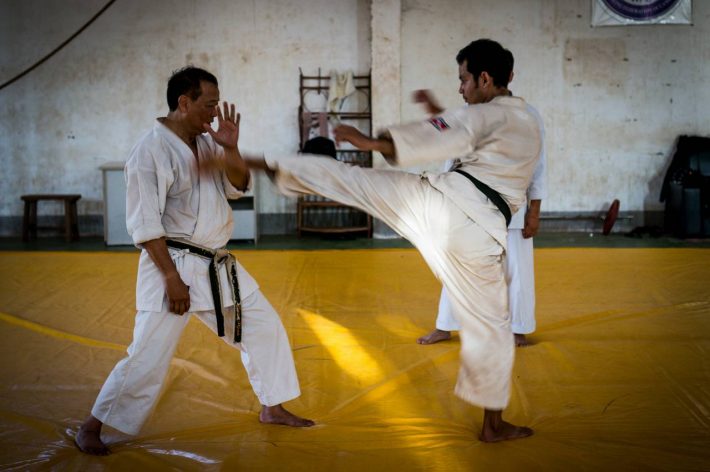 Some of the indoor buildings around Olympic Stadium are used for Tae Kwon Do, table tennis, and more. Here a young Khmer man was being trained by a much older instructor.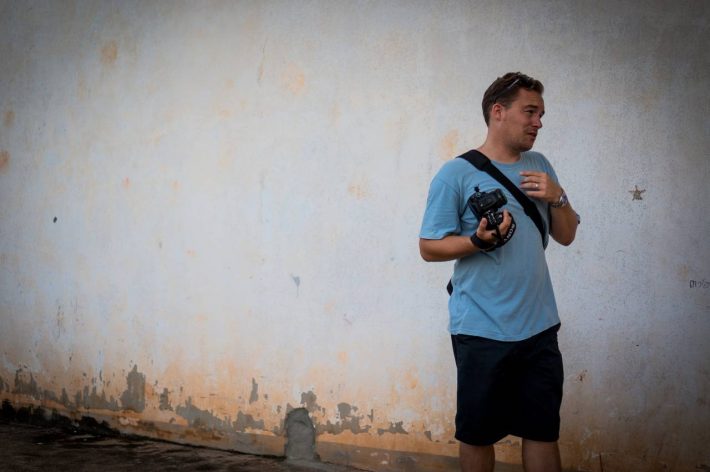 A photo of fellow photo-walker, Justin, outside the Tae Kwon Do building.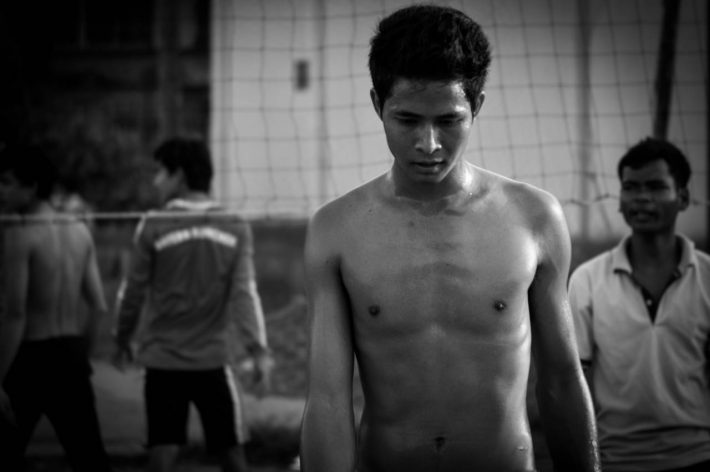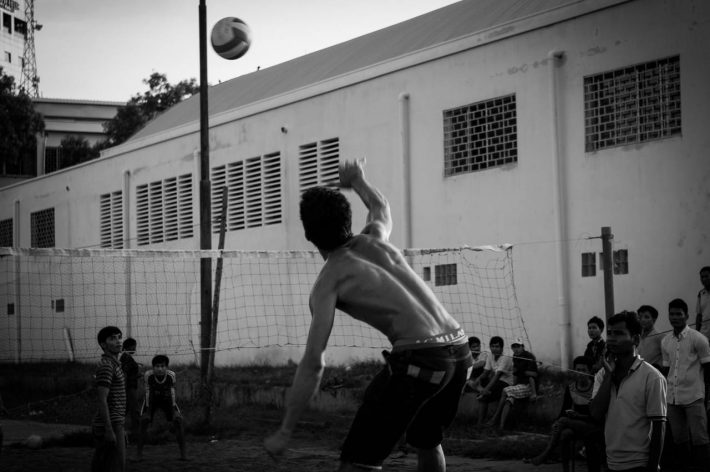 Volleyball was quite frenetic and everyone was sweating up a storm. Great to see people enjoying some sports!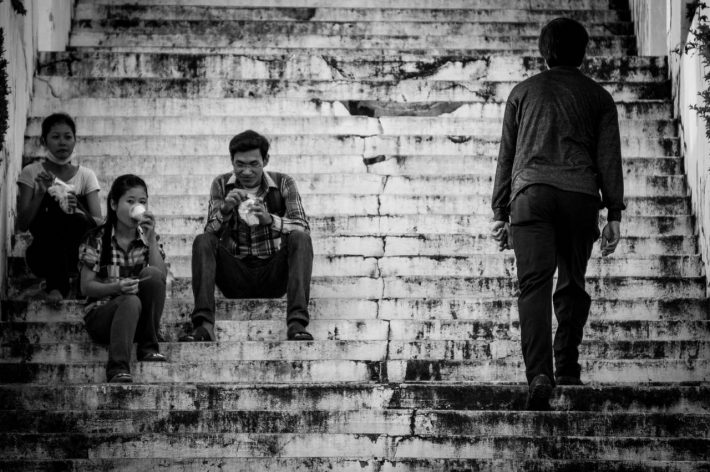 These steps up to Olympic Stadium are old, worn and full of character.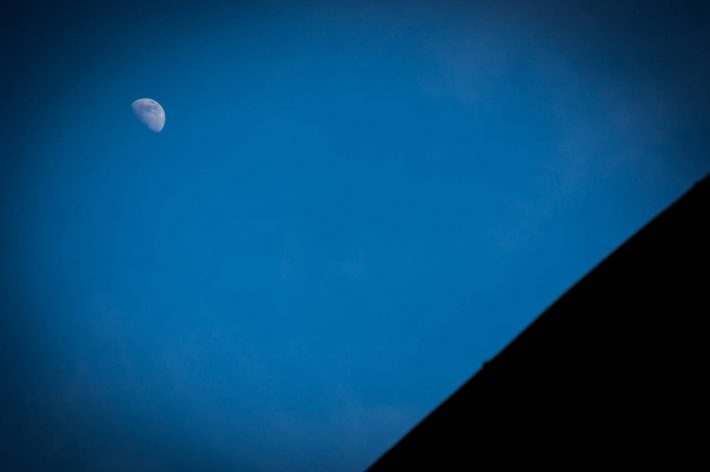 The moon was beautiful and clearly visible all through our visit to Olympic Stadium. I'm very happy to be able to catch a bit more detail on such a distant object now that I have a 55-210mm lens.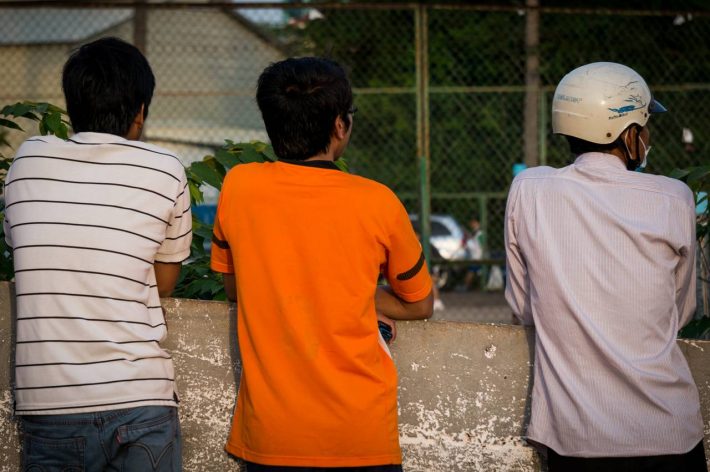 Spectators watching another game of volleyball.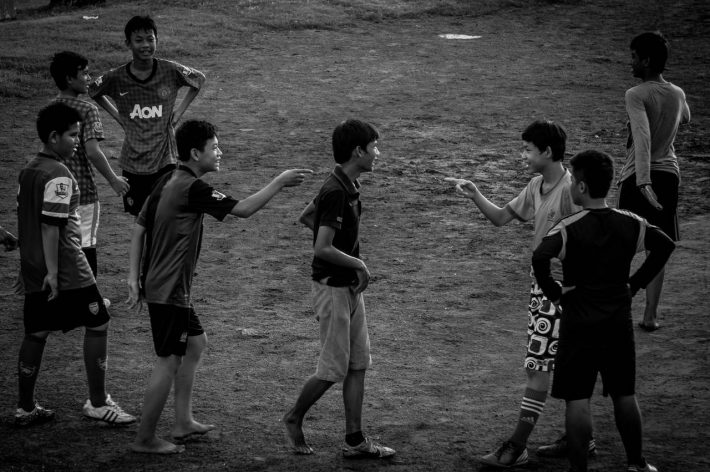 These Khmer kids were in the middle of selecting teams. I'm not exactly sure what both "captains" pointing at this one player. Notice how he only has one runner!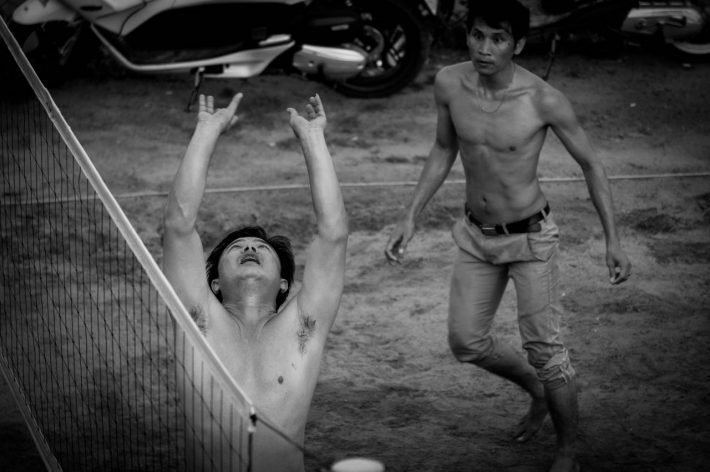 Another game of volleyball in progress. Plenty of effort going in to this one.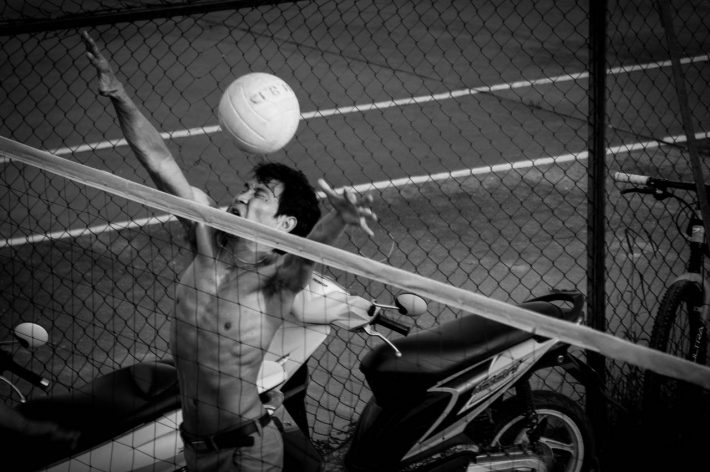 Not quite getting the hand to ball coordination going on this one though.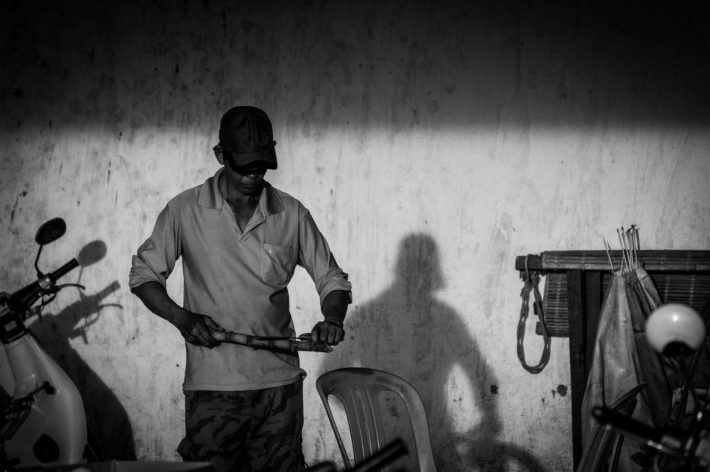 There's so much activity going on in the evening at Olympic Stadium and this brings all sorts of sellers, offering food and drink.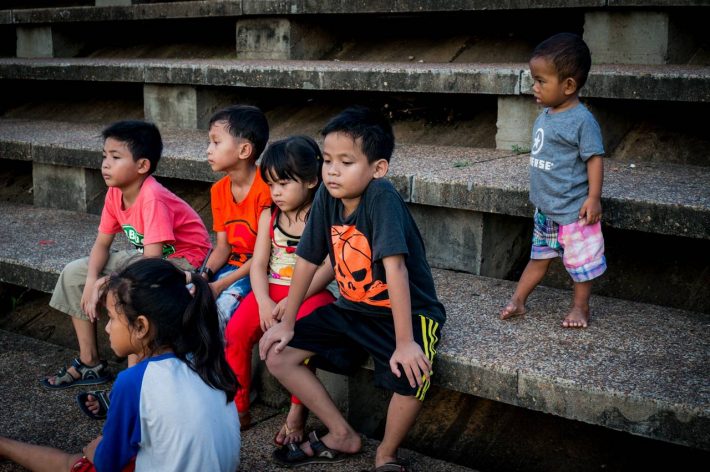 This group of kids were watching a youth football game on the main stadium pitch.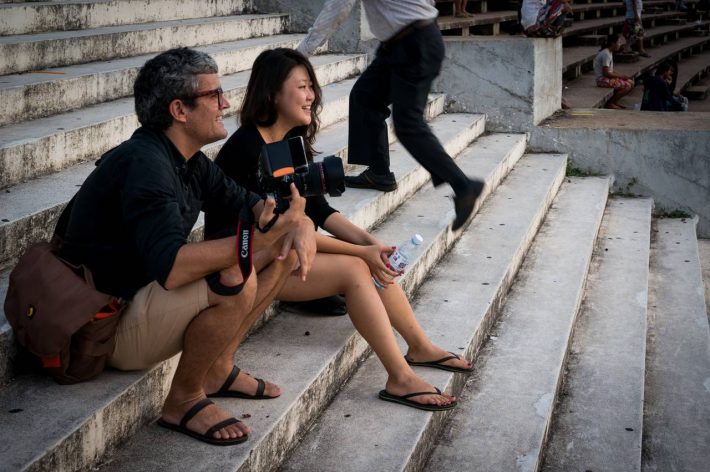 Two photo walkers Inazio and fellow organiser NaEun taking a little break on the steps of the main stadium.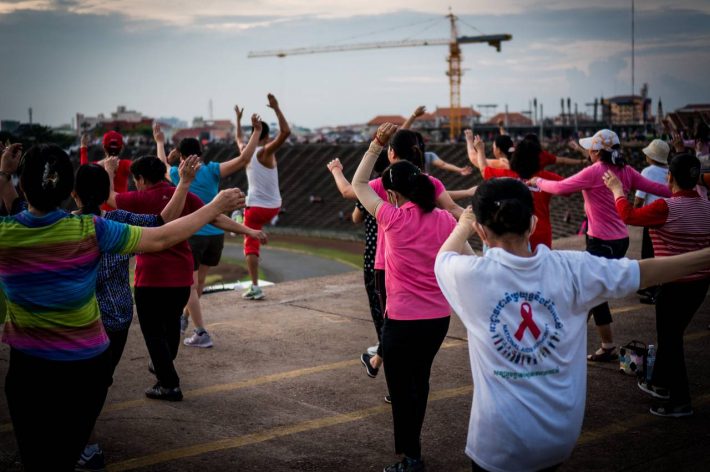 At the top of the stadium every evening, people gather around an aerobics instructor and follow his lead.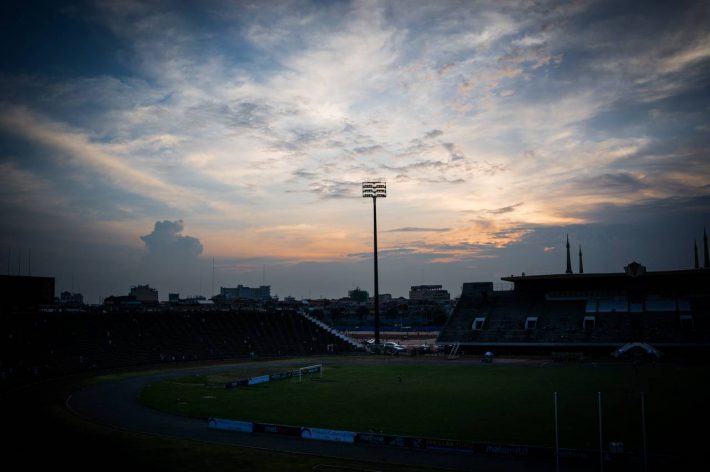 Sunset as viewed from the top of Olympic Stadium. I can see why the aerobics lobby enjoy this spot so much!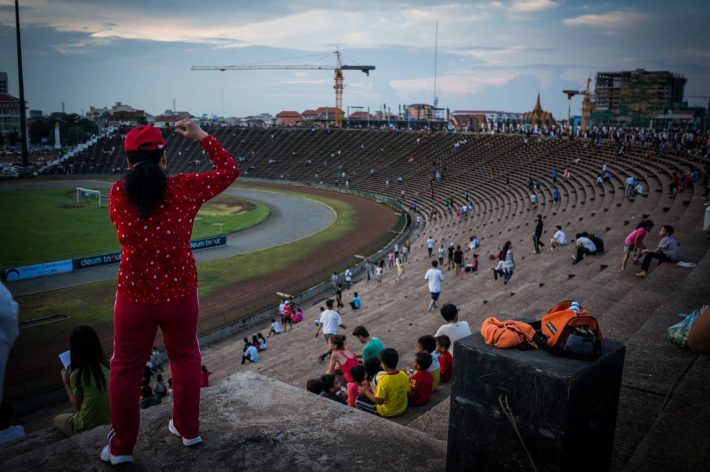 A Khmer woman was up front and centre during the aerobics class and giving it her all.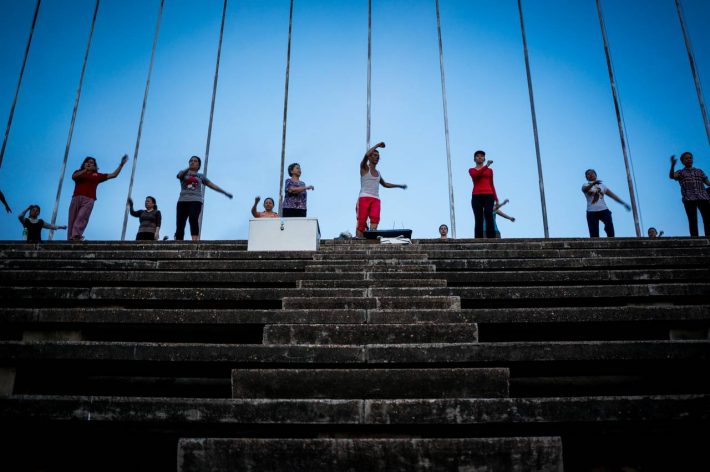 The aerobics instructor is right in the middle of this shot.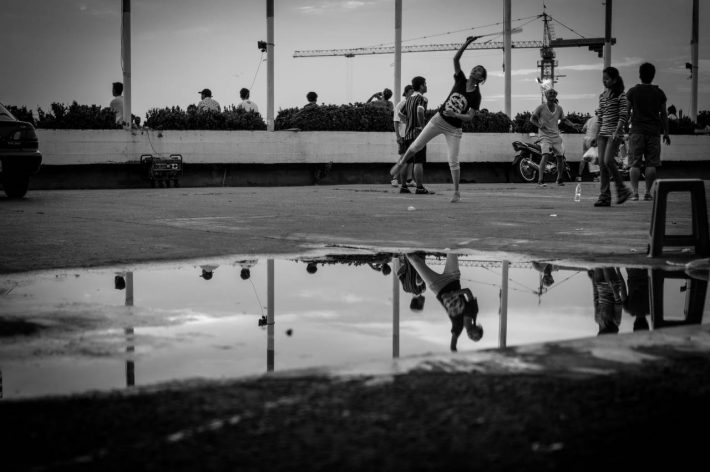 A shallow puddle reflects the street badminton player reaching for the shuttlecock.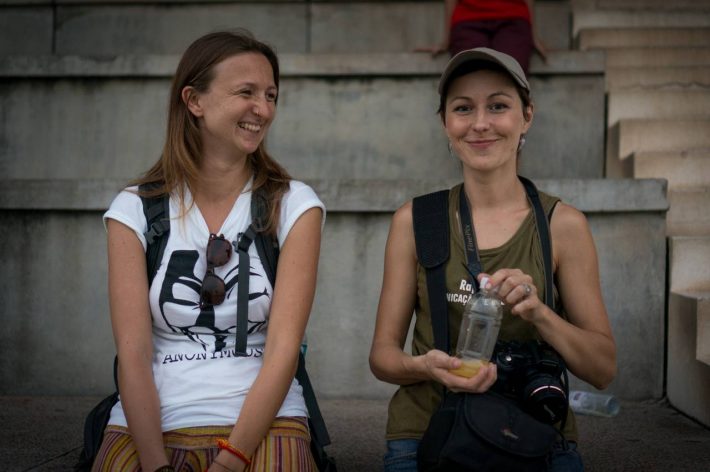 Adrianna and another photo walker have a nice chat whilst resting on the steps down to the swimming pool.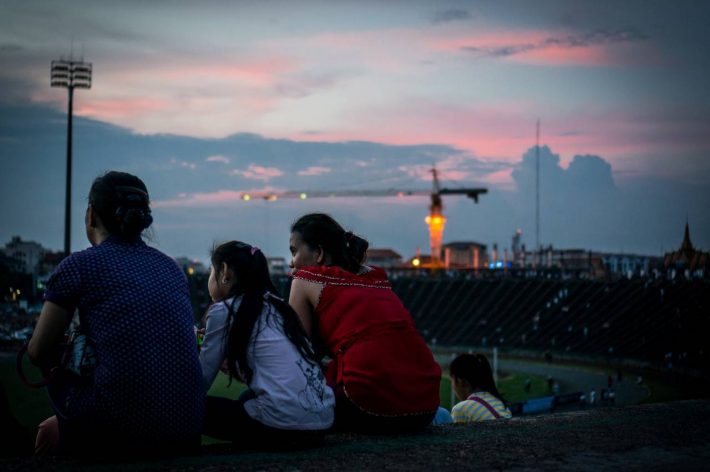 Another reason to enjoy a relaxing afternoon in Olympic Stadium.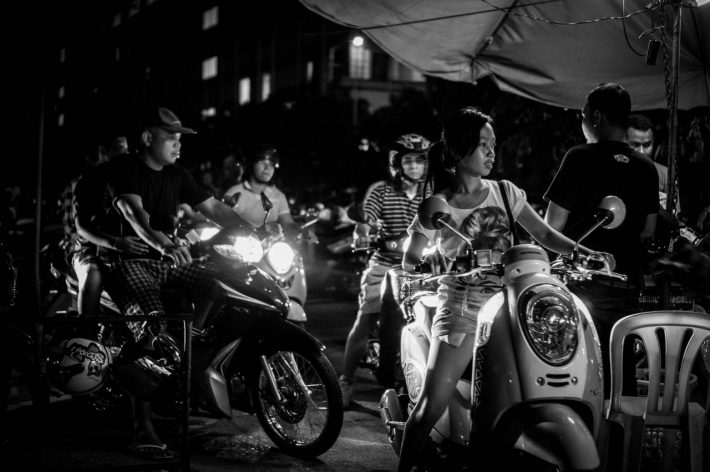 Motorbikes queue up to leave on of the Olympic Stadium parking lots after it gets dark.
That's it for today! I hope you enjoyed this little glimpse into Olympic Stadium in Phnom Penh.
Other Spectacular Shows!