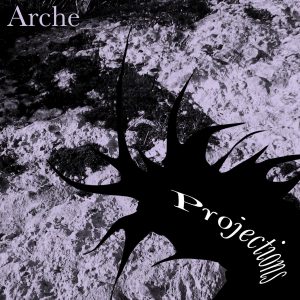 The album, Projections, is by a new side-project of John Dalton called Arche and will carry you away on a fairly surreal sonic journey. The production is excellent, with elements smoothly swooping around in the audio space. The five track release shimmers, and with eyes closed you consistently feel yourself being moved from one place to another. New elements subtly creep in and give a sensation of being familiar yet surprising when they show themselves fully.
There's a good chance this would make an even better listen on headphones, but I haven't sat down and tried that yet (besides I only have my DJ headphones in Cambodia, with my good Sennheiser pair languishing unloved in Ireland).
Sometimes haunting, often science fiction, always aurally intriguing. Definitely worth a listen.
 Video
Below is a video made for the final track on the album "Intentions", with visuals provided by Station House Media.
Press Release
Arche is a recently born project of producer John Dalton. The intention of these compositions is to document and stimulate different states of mind through the use of tones and manipulated sounds.

Having debuted in early 2014 on Psychonavigation Records with the First Cause release, this set delves even deeper into this approach, with emphasis placed on improvisation and free flowing transitions rather than careful planning and editing. This release should be of interest to anybody with a desire to explore their inner space through sound, and makes for deep, transformative, and sometimes ecstatic listening.

Dark and meditative, hypnotic and wondrous, Projections is the soundtrack of a distant and yet adjoining universe. From the album's opening track Projections where eerie atmosphere is enlivened by sweeping soundscapes, through to the improvisational layers of Embers where almost adventitious cymbals ride a lush wave of tones, the journey is fluid and affectionate. The tribal mantra of Still draws you inward so that you are slingshot from its warm gravitational force to the outer icy reaches of Backtrack, finally spinning and pulsing, returning you to a more familiar earth like spheroid by Intentions.

Projections is a meditative and contemplative journey that will be enjoyed by drone and electronica lovers equally.

Press release from Invisible Agent