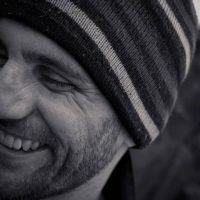 This is my personal blog where I write some random thoughts about the tech world and an infrequently updated journal. It's also one place that I publish my photographs. As well as that I'm involved in a few other things, namely web design and music.
Currently I'm a full-time music producer. Since 2003 I've been releasing music under the name Ebauche.
I also write music using the name "Dronal" which takes a gentler ambient/drone approach, and have joined the Errorgrid Records collective and release experimental beats under the moniker "Exan".
Additionally I run a small record-label / music studio in Berlin. It offers beautiful physical editions of our releases, plus audio services from film sound, to music mixing, to mastering.
Finally I have also spent much of my life since 2005 as a web developer, but I'm quite happily taking a little break from that to focus on music.
Some Links
Other Spectacular Shows!